Aasira - Zardozi and Pink Chalcedony Agate Necklace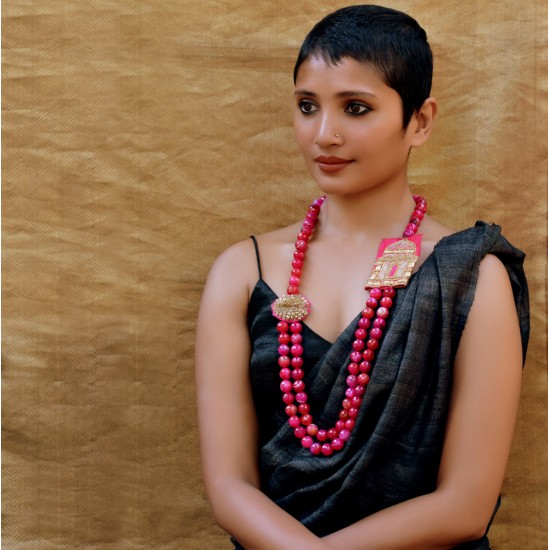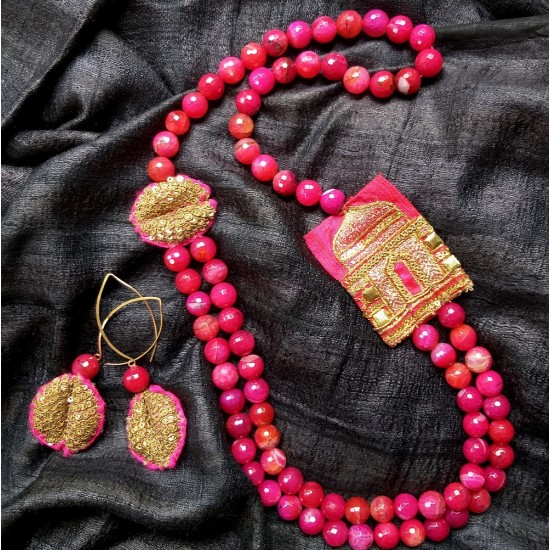 Aasira - Zardozi and Pink Chalcedony Agate Necklace
Ex Tax: ₹ 2,500.00
Price in reward points: 2500
Stock:

In Stock

Reward Points:

125

Model:

nbdjew_0319_09

Weight:

0.25kg

India Shipping:

5-7 days

International Shipping:

10-15 days

Natsy By Design
Description
Handcrafted Zardozi necklace with faceted pink chalcedony agate beads from Hyderabad
Material: Zardozi and agate beads
Aasira means honored.
Zardozi is derived from a combination of the words Zar (meaning gold) and Dozi (meaning work) This ancient craft of embroidery orginates from Persia. In the days of old, furnishings, tents and adornments of elephants and horses were decorated with this delicate wire embroidery work. Materials used were pure silver wires. golden leaves, precious stones and other embellishments. In India the craft thrived during the reign of Emperor Akbar. In 1903, Lady Curzon was pictured during her coronation in a Zardozi embellished dress featuring an elaborate design of peacocks. Today several craft centers in India like Agra, Jaipur, Lucknow, Delhi, Benares, Hyderabad and Barielly are famous for painstakingly producing this exquisite embroidery work.
You can also add a matching pair of earrings to this necklace - as featured in the image.

Care Instructions: Store separately in a soft bag to prevent the work getting caught in other earring hooks etc.